New York Hard Money Lender
We've Funded Over $500M in Private Hard Money Loans and Counting...
Servicing All Real Estate Investments in the Empire State and Beyond!
The Fastest Hard Money Lender in NYC
Hard Money Loans for All of Your Real Estate Investment Needs
The NY real estate market is still thriving. In 2021, the average home value in New York is forecast by Zillow to increase by 9.1% to $720,061. As for rental values, with an average of $3,200, rents are 93.9% above the national average.
Home values in counties across the state have continued to surge, including Westchester County and Dutchess County. And with a large increase in foreclosures expected throughout 2021, investors have plenty of flipping opportunities to enable them to cash in on a booming market.Here at We Lend, we help New York real estate investors to quickly and easily access the finance they need. What's more, as a New York-based lender, our knowledge of the local market enables us to close deals quickly and add value to all the investors we work with.
Our hard money loans for NY include;
Fix and Flip

Buy and Hold

Construction

Commercial/Multi-family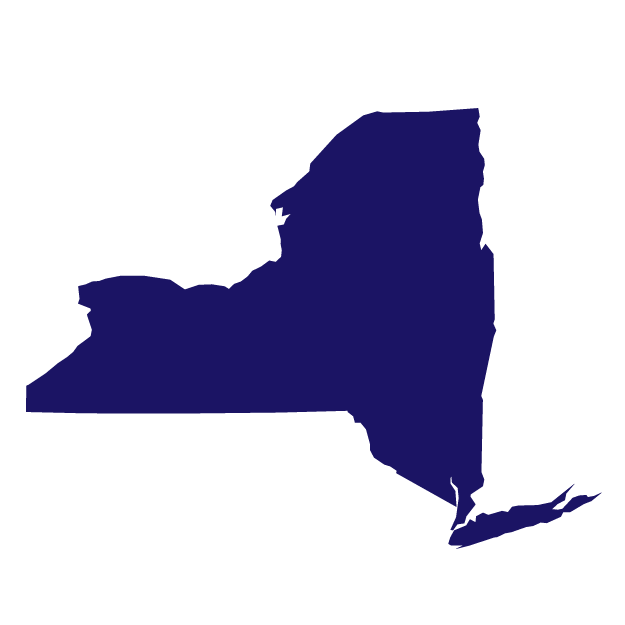 We Lend in Every Borough in New York!
Bronx, Brooklyn, Manhattan, Queens, Staten Island, plus Long Island and across all Up State NY counties!

Our Recently Funded Deals in New York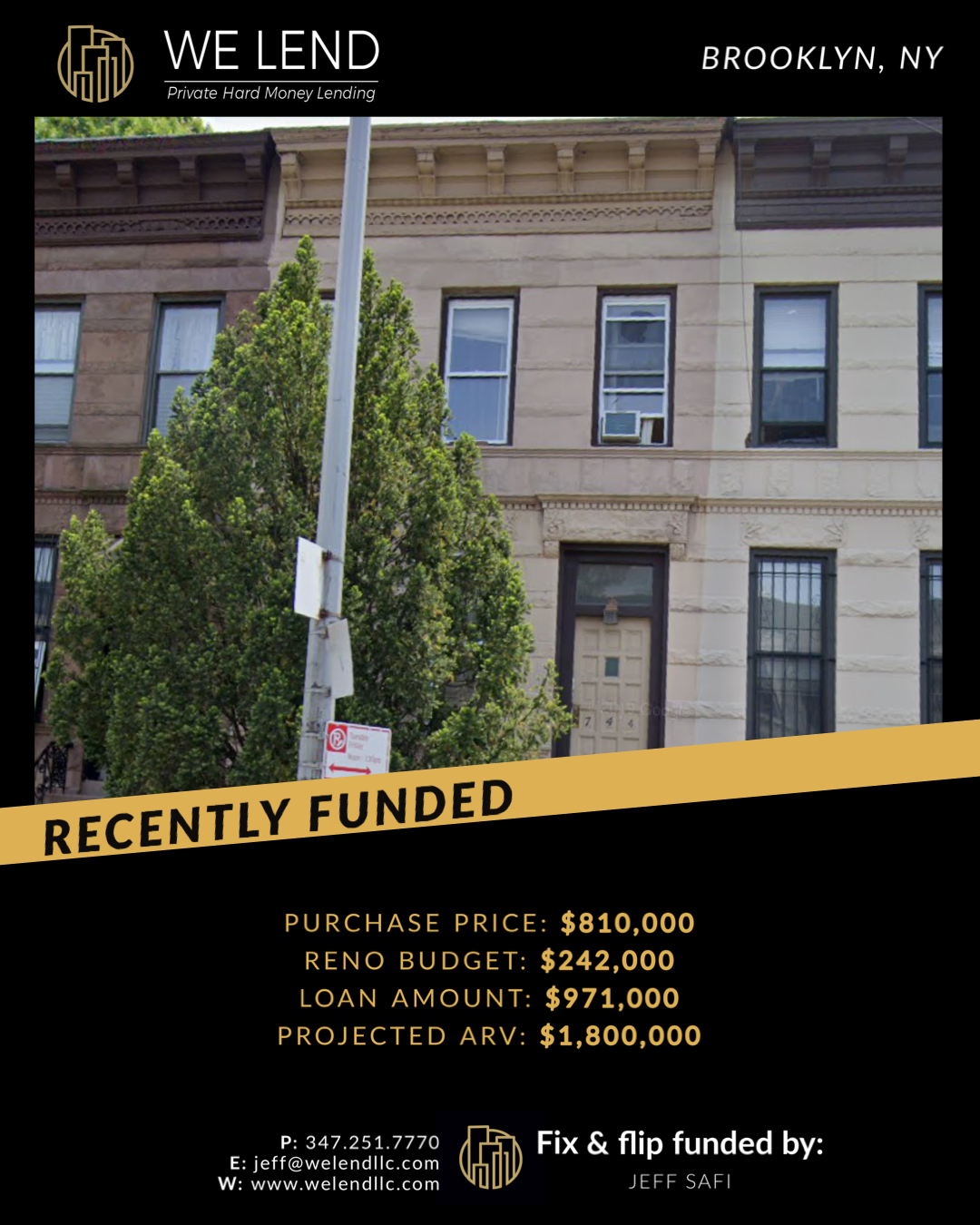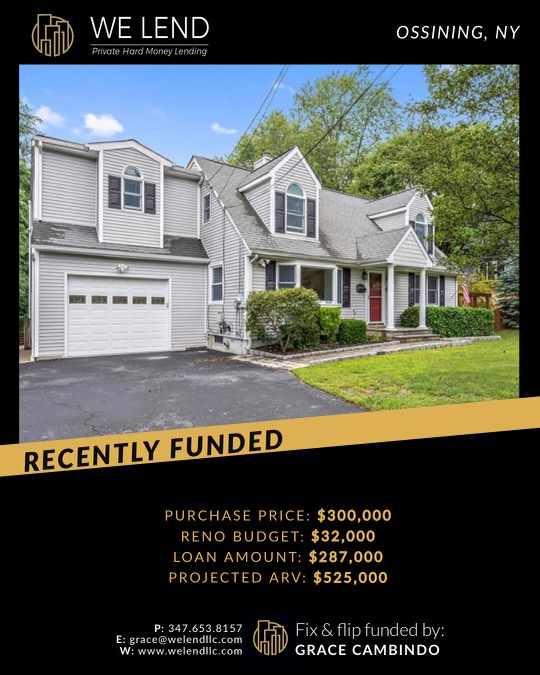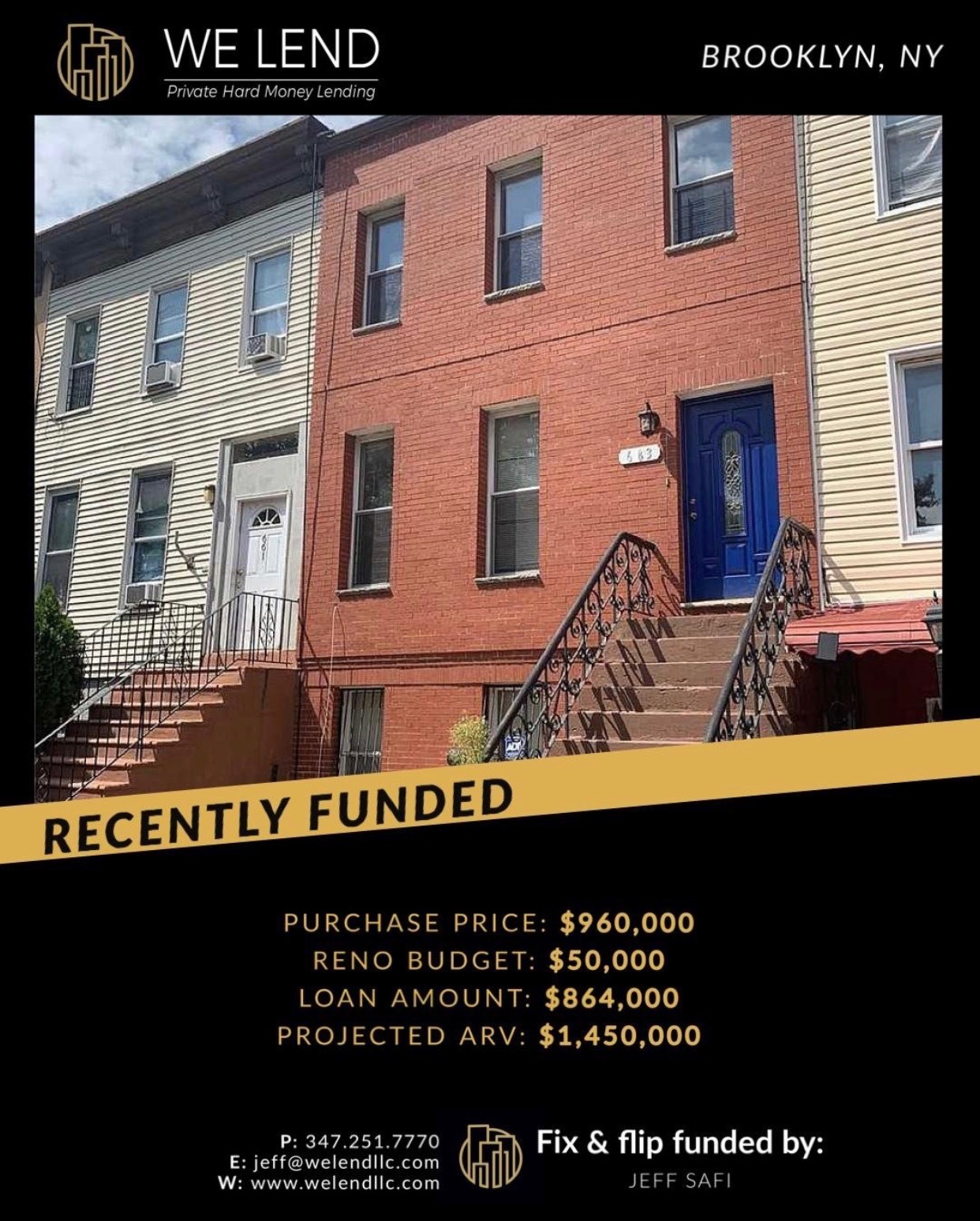 Want more info?
Set up a Private Appointment with Our Expert New York Hard Money Loan Originators!